Since 1992, Riverside Screenprinting has been here to serve you! Whether you are part of our Riverside community or in our neighboring states we are committed to meeting your demands and challenges of your apparel needs. We recognize the demand for quality work in a manageable time frame. We offer competitive pricing, large selections and superior service. You will find our services excellent for your business, team wear, family reunions, sportswear, PTO, fundraisers and any other personal needs.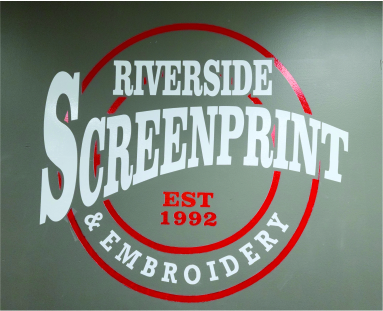 Riverside Screenprinting is committed to provide individually designed garments with the customer in mind. Our goal is to guarantee you, the customer, with the best service and quality available.
We are proud of our long-standing and loyal customers. Come and give us a try. We are sure you will return for future orders too!